Plastic fishing in Amsterdam
What do you do to keep mother nature a clean place? And do you think it's important that everyone contributes to diminish the ecological impact we have on nature? We couldn't agree more. Amsterdam is our home base and, like everyone else, we love our beautiful canal belt, which has been on the UNESCO World Heritage List since 2010. Let's all make sure that these beautiful canals remain so beautiful. Will you help us?
Plastic fishing while sailing
Find out that cleaning can also be fun, during plastic fishing in Amsterdam. You may have heard about it before; you go out with a group to fish plastic from the canals of Amsterdam. You do this with handy scoop nets that you get from us. And at Eco Boats we only rent out electric boats. So you also sail sustainably!
Would you like to rent an electric boat at Eco Boats Amsterdam and use the scoop nets? Put 'plastic fish' in the comments for your online reservation. Of course you can also call or mail us!
Book a sloop online
A nice day on the water
If you are looking for a fun but sustainable activity in Amsterdam then this is for you. Maybe as a day out with friend or family or maybe as a company outing. Plastic fishing is one of the most popular team outings in Amsterdam. Why? We can tell you:
You're having a lovely day on the water

Sailing in Amsterdam is always fun (even though I've done this a few times already)

You have a clear assignment

Meanwhile you can enjoy the beautiful route through the canals of Amsterdam

You work together with colleagues, friends or family (good for the team spirit)

You contribute to a cleaner Amsterdam
Enough reasons to go plastic fishing, right?
Children's party, company outing or family occasion
Whatever the reason for your occasion, plastic fishing is a joyful activity for everyone. A growing amount of organizations want to contribute something to society and nature. But an outing should of course also provide relaxation and team building. With plastic fishing you're in the right place. But also for children's parties or other family outings this is a super fun activity. You teach children that they have to take good care of nature and at the same time they are sailing outside. Don't worry, they will all be wearing life jackets!
How does plastic fishing work?
We advise you to take 2 hours for the plastic fishing, of course longer is also allowed. This will give you enough time to collect as much plastic and other waste as possible. You rent a sloop from us, and we take care of the scoop nets and garbage bags. It is handy to separate the waste directly on board. So let's get this straight:
You make a reservation for a sloop (indicate when you make the reservation that you want to fish plastic)

You get a route map, scoop nets and garbage bags on board

We'll explain all the sailing rules before you go out

There are also rugs and pillows on board to make the cruise comfortable
Reserve your sloop
What did others think of the plastic fishing?
Read the reactions of others here.
"Plastic fishing with Eco Boats Amsterdam was really super. While sailing you can do something for the city. That's nice." – Chantal

"Everyone became very fanatic! Everything that didn't belong in the canals was taken away. Really nice to do together." – Alex

"The kids thought it was really interesting. Wonderful to see how they did their best and later told their parents why it's so important." – Mirna
Do you want to experience this, too? Then contact us. You can make a reservation online – if so, add your comments to the comments and it's about plastic fish – or you can call or email us. Do you have any questions? Feel free to let us know.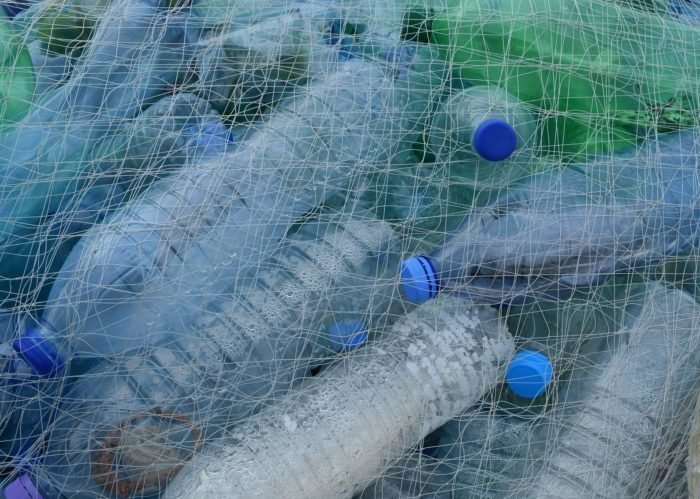 More information?
Feel free to contact us! We will provide you with all the information you need.
Navigation Safety and Regulations
When sailing in Amsterdam, the following navigational regulations apply:

It is prohibited to unmoor

Passing and overtaking is prohibited

Sailing in, out, or through is prohibited


It is prohibited to unmoor

Passing and overtaking is prohibited

Sailing in, out, or through is prohibited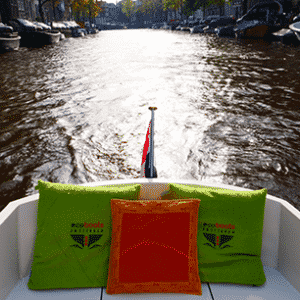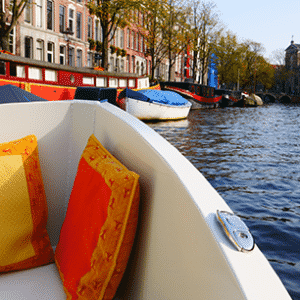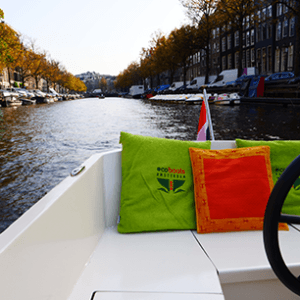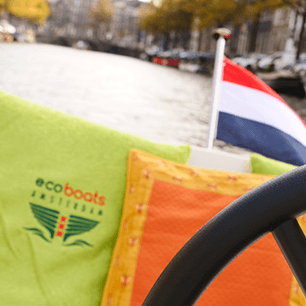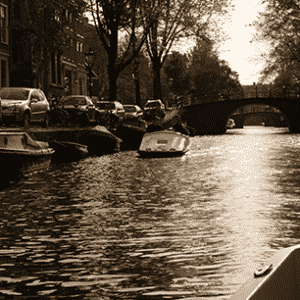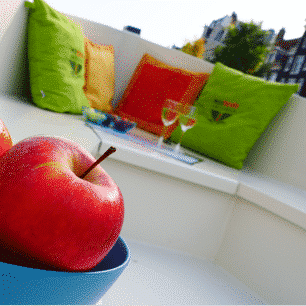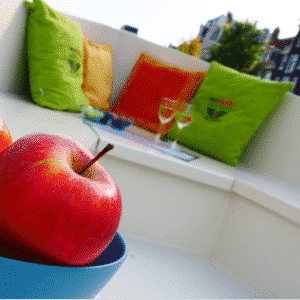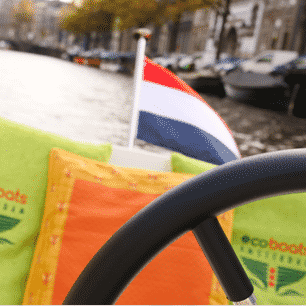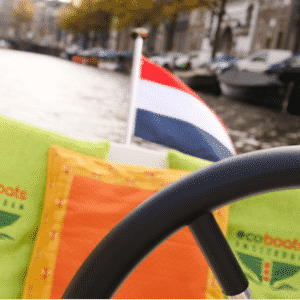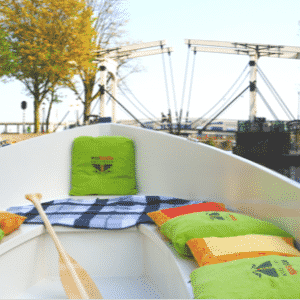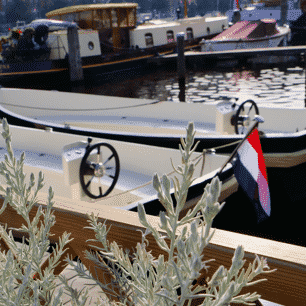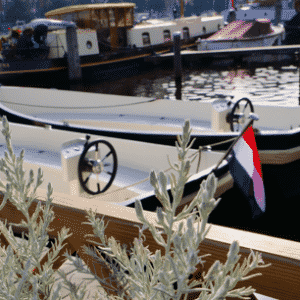 Canal Motorboats
All our boats rented out? No problem! Our sister company Canal Motorboats will surely have some boats available. Same cheerful service and love for boating. Make your reservation today.
visit Canal Motorboats